Contingency
​Charterhouse undertakes Contingency Recruitment and this mode of recruitment works where we will collect a fee from the client upon successfully placing a candidate for the position. We select only the best candidates using our AI powered comprehensive database to help clients fill the position quickly.
The process of Contingency Recruitment will be as follows: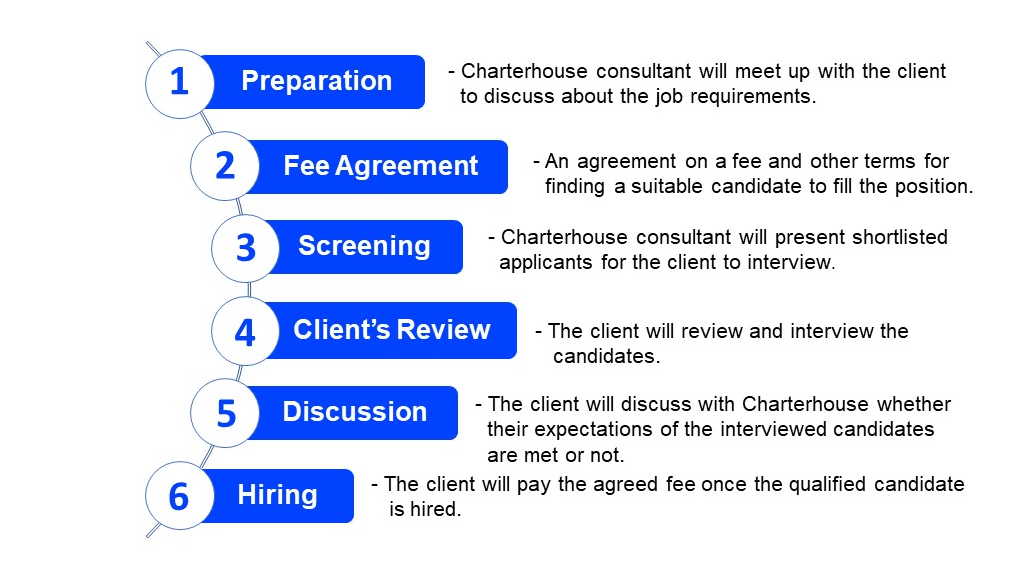 Contact us for more information.