​Who does it take to drive digital transformation?
Gone are the days of timecards and 'three working days' response times. Instead, today's workplaces are primarily digital. Employees sign into Slack, Microsoft Teams, or whichever platform your organisation uses when it's time to start work, and reply to instant messages in minutes, not hours or days.
With the advent of technology, digital processes have crept its way into every facet of business – from human resources and marketing, to data analytics and business strategy. All these changes can be summarised in one term – digital transformation.
While digital transformation today is expected of every business, the question remains – how do you do it? And more importantly, who do you hire to help you achieve it?
This was the question Charterhouse posed to Dr Dennis Khoo, Managing Partner of Digital Future and Author of best-selling book Driving Digital Transformation, during the first Charterhouse SG Podcast. Read on for some highlights of the podcast.
​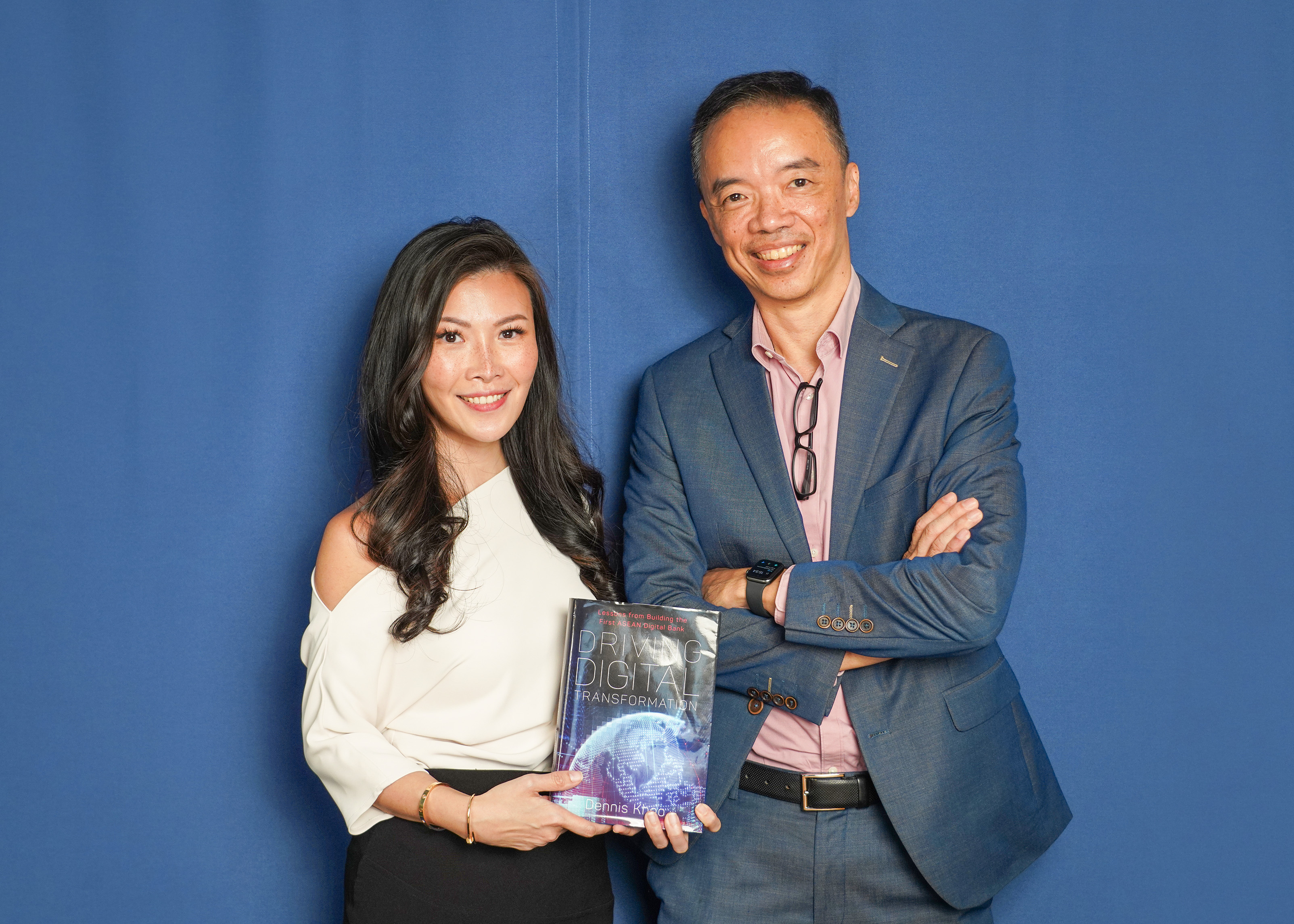 ​
Where do you begin when embarking on digital transformation?
It can be difficult to understand who you need to hire until you have a proposition in mind, says Dr Khoo.
"Different propositions may require different expertise," he explains. As such, the initial team you bring on board will tend to be more generic, with general functions like designers, product developers, and those with a business background.
At this stage, it is then important to get your team to work on a proposition. At its heart, digital transformation is about making changes to help you better deliver value to your customers. Thus, you need to determine whether you are developing a product or service that people are willing to pay for and can be scaled to achieve profitability.
At this stage, you'll need to assess the core competence gap, suggests Dr Khoo. "If the gap between what you have and what you want to do is large, then the likelihood of failure is higher. You have to think about how to manage that," he adds.
And one way to do so is by hiring the right people to fill the gaps you have identified, which brings us to the next question – who do you hire?
​
Hiring considerations when driving digital transformation.
"Hiring individuals with past work experiences is the conventional and safe option, but with talent shortage, companies may not have a choice," muses Dr Khoo. The best approach is thus to have a mix of both old and new.
Bringing aboard existing employees to your digital transformation team ensures that they are familiar with your business and know best the processes that are in place. Meanwhile, fresh eyes can help push the team to think out of the box and make revolutionary change.
As Dr Khoo says, "You need people who are not afraid to break some rules, but you also need system thinkers."
Most important of all is to ensure that the team works effectively together, he adds.
How do you hire?
Dr Khoo acknowledges that finding good people can be difficult, as companies of all sizes today are embarking on digital transformation.
"You have to choose somebody that is inspirational and is able to sell the vision of what you want to do, and ensure that your mission and vision are clearly communicated to potential hires," he says.
In creating a clear vision and mission, Dr Khoo suggests that you are able to achieve four things: dictate the values and behaviours you value in your employees; set appropriate key performance indexes; implement a strategy; and devise the means to get there.
"The narrative is very important, because with the right narrative you can hire anybody," he adds.
Learning from hiring lessons of the past
In his years of helping companies drive digital transformation, Dr Khoo has picked up some key lessons on hiring, which he shares with the podcast.
"You have to take a very robust approach," he says. "Getting it wrong, especially in very senior roles, is quite disastrous. It distracts the management and destroys teamwork."
To mitigate possible issues, Dr Khoo believes there are four hiring processes that hiring managers cannot do without:

The job description should be discussed with the senior team, Dr Khoo highlights. It is good for other members of the team to provide input as they are going to be working directly with the new hire.
Assessments can help you identify certain traits that cannot be determined during an interview, and possibly flag any behaviours that you are not comfortable with, or may jeopardise the job that the candidate will be required to do.
​
While reference checks are fairly self-explanatory, Dr Khoo emphasises that this is a necessary step of the process that should not be skipped.
​
Getting the team involved
"Get more people in a row to meet the candidate," Dr Khoo advises. This is because certain people naturally tune into certain behavioural traits, and they will be able to better evaluate a candidate than any one individual.
Get more valuable insights from Dr Dennis Khoo on what it takes to drive digital transformation on the full episode of our podcast, available here. (https://youtu.be/Sx4vbvwsfl4)
​
​
​